"DeeeEDU: through education we save the new generations", is the theme of this year's conference organized by the Association for Waste Recovery (AVD), on the occasion of the International WEEE Day, the 3rd edition. Through this event, the Republic of Moldova officially joins the 112 organizations from 48 countries, which plan to organize various informational and educational activities regarding the education of responsible behavior in relation to the EEE purchased and used. The event is part of the "Clean City with Recycled e-Waste" project, implemented by AVD with the support of the Small Grants Program Gef SGP Moldova, implemented by UNDP in partnership with the authorized operator MoldRec.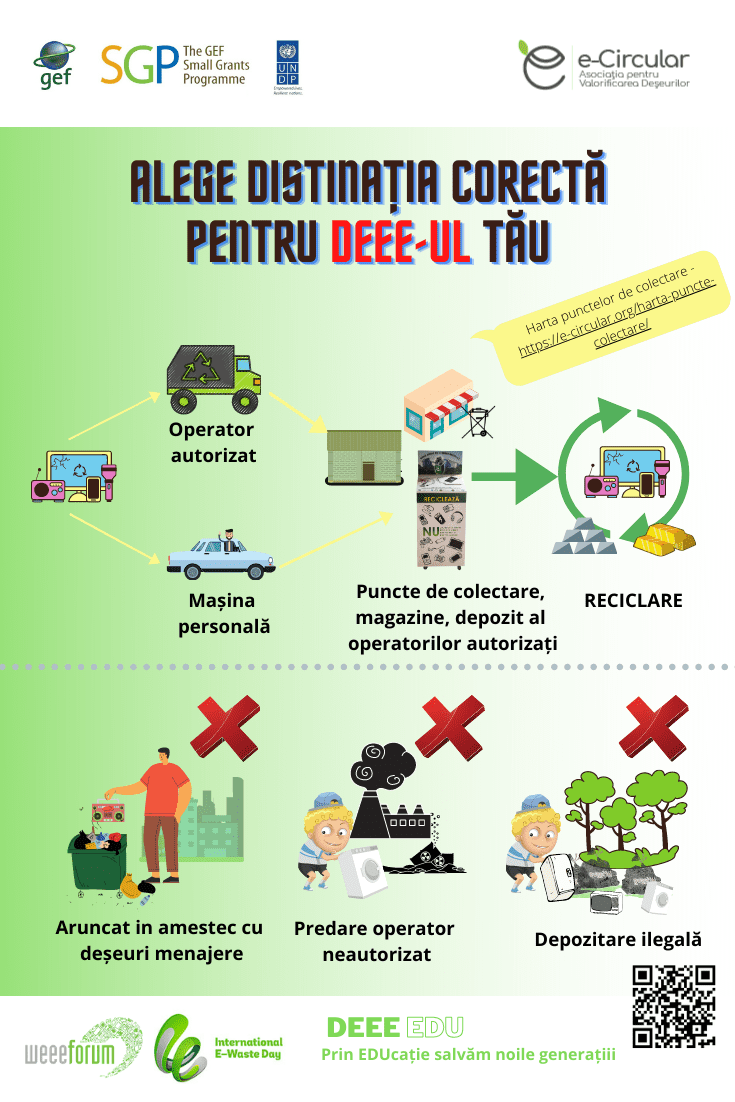 Statistical data published in the latest report EU Global E-waste Monitor 2020, shows an increase in the last 5 years of 21% in the amount of WEEE generated, with a doubling of this amount predicted by 2030. At the same time, Europe attests to the highest amount of WEEE generated per capita (16.2 kg/head/place). The data actually confirms that the way we have come to produce and consume electrical and electronic products, but especially how we dispose of them, is unsustainable, and Covid-19 will make the situation even worse in this area.
This year, WEEE Forum, through the organized events, promotes the role of EDUCATION in improving the global situation regarding the increasing impact of WEEE on people's health and of course the environment.
The Waste Recovery Association, through the project launched at the end of 2018, managed to create a network of 128 small and large collection points both in the municipality of Chisinau (88 points) and in each district. The map of the collection points is accessible and allows you to easily identify the most suitable bins for storing WEEE - https://e-circular.org/harta-puncte-colectare/ The project continues, and through the conference, we proposed to discuss a vast spectrum of information, ideas, best practices, problem-solutions, which would elucidate part of the multitude of questions regarding this topic.
The conference will be organized online through the ZOOM platform, with the possibility of transmission on the page of Facebook of the association. Hours 10:00-12:00.
Registration link : https://forms.gle/WHZp5qF56EkcuCqA9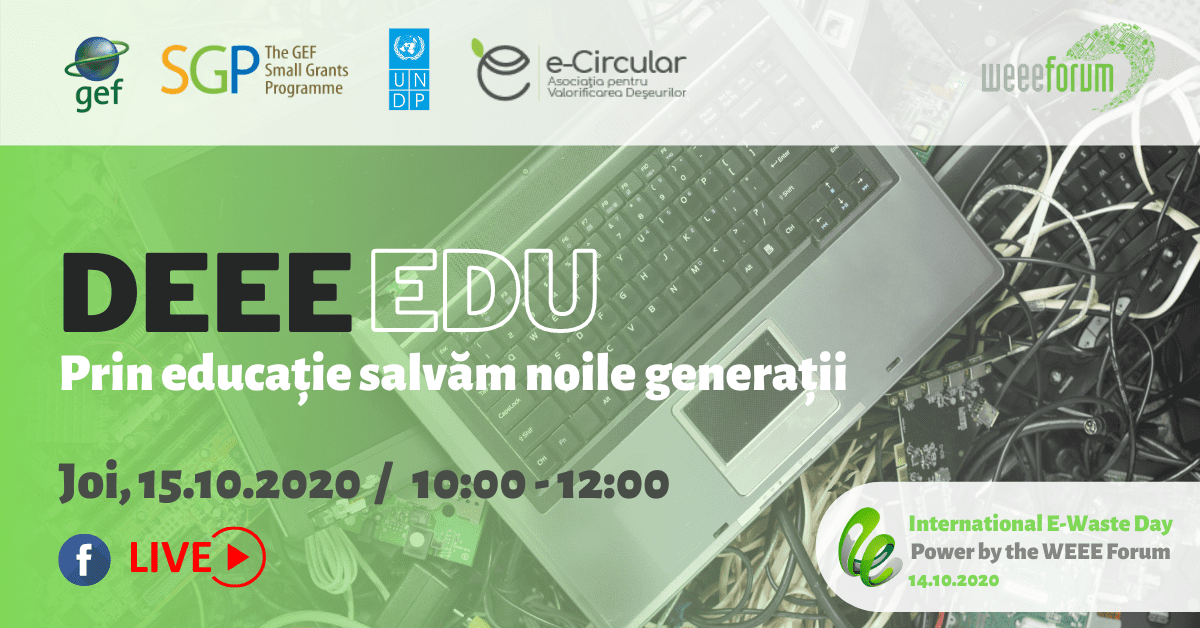 International WEEE Day is an initiative of WEEE Forum, already organized for the third year, on October 14, and aims to encourage holders of WEEE to collect them selectively and correctly, by placing them in specialized containers or handing them over directly to an authorized operator, thus leading to an increase of recycling rates and reduction of pollution indices. Unlike the first edition of the event in which more than 50 organizations from 40 countries around the world participated, this year 112 organizations from 48 countries have registered, including Republic of Moldova.
#ewasteday #we selectively collect #3R