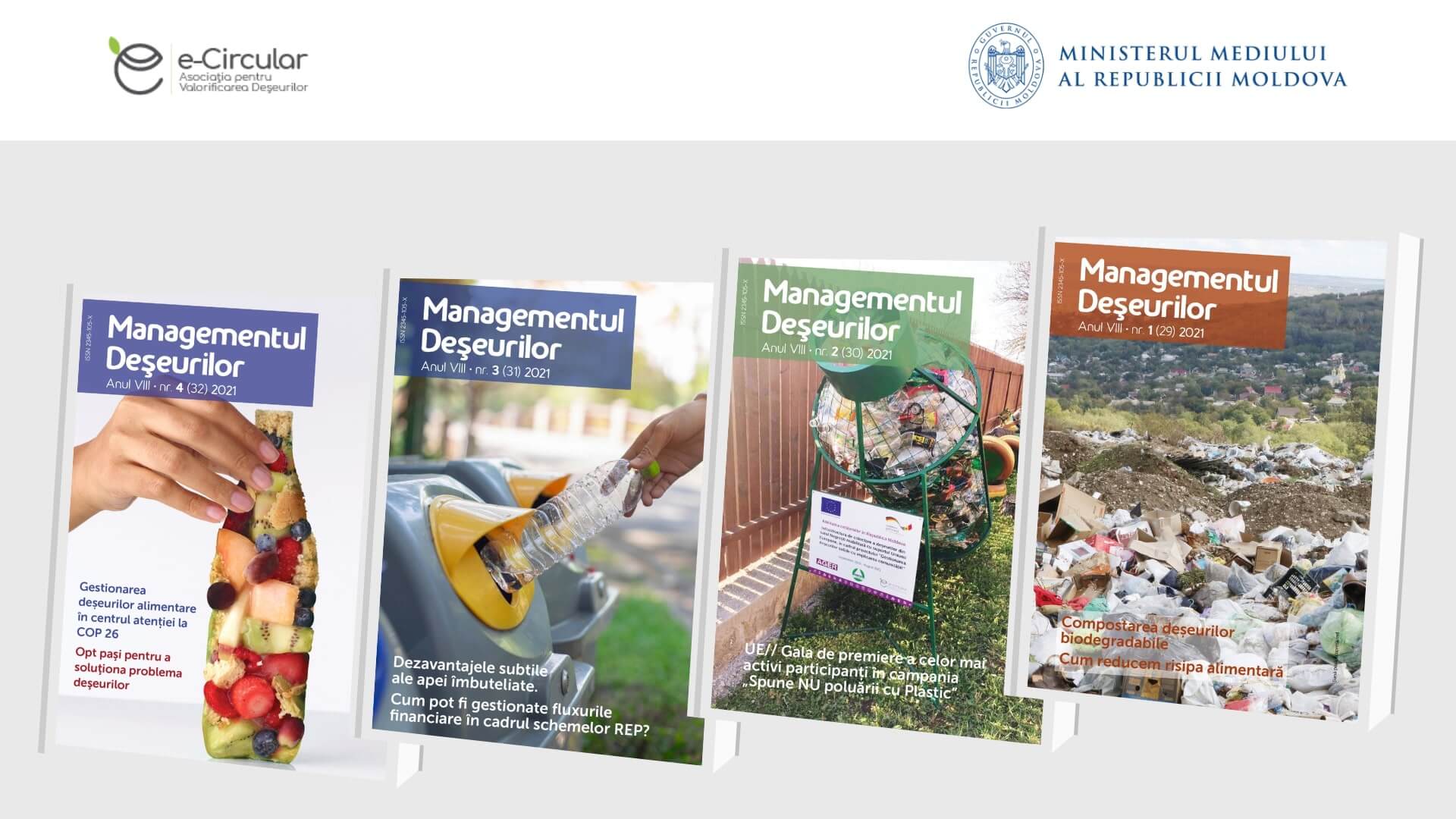 "Waste Management" magazine is a publication of AO "Association for Waste Recovery", with quarterly publication (4 editions per year) and national distribution.
The purpose of the magazine is to inform and guide the readers of the magazine in the direction of the greening of its activities at the country, locality, institution or household level, we place special emphasis on establishing and
strengthening sustainable partnerships with the public, private sector and civil society. In this sense, various announcements, presentations of eco-sustainable products and services, events, projects, etc. constantly appear on the pages of the magazine.
The magazine is addressed to central and local public authorities, economic agents, authorized operators specialized in waste collection and recycling, educational institutions, NGOs, individuals, as well as any reader interested in this field.
Magazine subscribers have access to the most up-to-date information on:
Effective waste management practices;

Guidelines for economic agents and LPAs to ensure legal compliance regarding waste management;

Access to the most current studies in the field;

Statistical interpretation of waste data;

Interviews with operators, recyclers, representatives of local authorities;

The view of experts in the field;

External news and useful information for academia, etc.